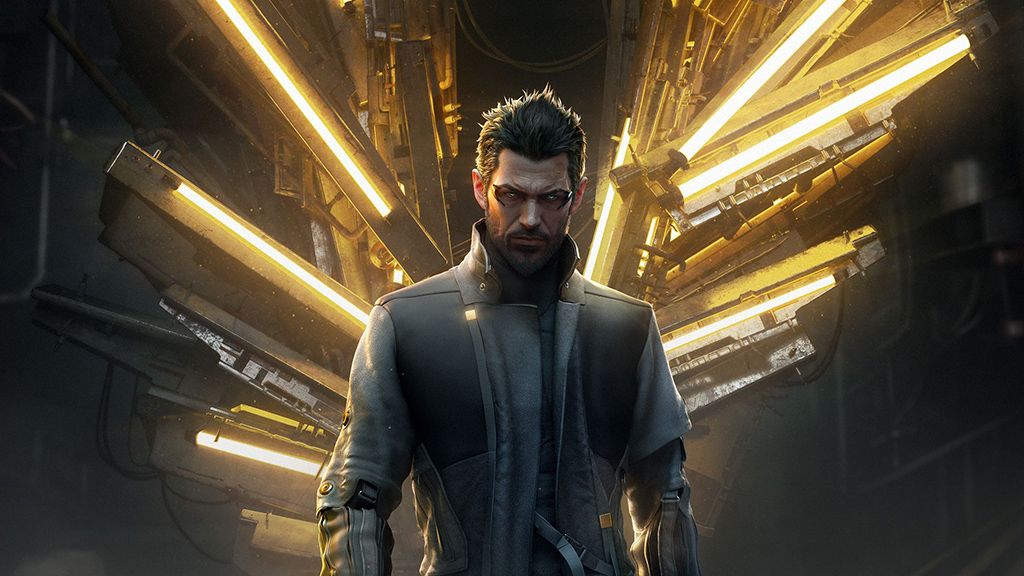 Are you a PlayStation Plus subscriber on the hunt for free PS4 games? Welcome! We've rounded up all the free games and discounts for the month of January down below so you can enter 2018 in style – plus, you'll find the deals from prior months, too. 
The best perks of being a PlayStation Plus subscriber is that, each month, you're given a range of free games across the PS4, PS3 and PS Vita platforms.
This is a great way to try games you might not otherwise have played, whether because they're indie titles that slip under your radar or simply because you don't have the funds to buy several games a month.
Even if you don't plan to play them straight away, or you're not sure if they're your kind of game, we'd say it's always worth claiming them while you can get them for free; you'll then have access to them for as long as you have an active PS Plus account. 
Since this is a monthly event, we've decided to create a one-stop shop where you'll be able to find the newest free games, as well as scroll back and see which games were featured in previous months. That way you'll know whether it's worth holding out for a game to appear in an upcoming PlayStation Plus haul or if it's already been offered. 
So without further ado, here are the free PlayStation Plus games in North America, Europe and Australia for January 2018.
January 2018
The rest of us might be recovering from an overdose of Christmas food, but the fine folks over at Sony have been hard at work putting together an excellent group of games to give out free to PlayStation Plus subscribers in January. Pick of the bunch is Deus Ex: Mankind Divided, the latest in the long-running cyberpunk FPS/RPG hybrid. 
Deus Ex: Mankind Divided – PS4 – usually $59.99 / £49.99 / AU$99.95
With its skillfully combined FPS and RPG elements, the Deus Ex series has always felt that little bit more cerebral than its more traditional shooter brethren. Mankind Divided is no different with its branching narrative structure and open-ended gameplay. 
Batman: The Telltale Series – PS4 – usually $24.99 / £24.99 / AU$39.95
Away from the combat-focused Arkham games, Batman has also featured in a much more story-focused game recently. Telltale's Batman games follow the company's classic adventure template, having you solve puzzles and choose your way through an open-ended story that never goes the same way twice. 
StarBlood Arena – PSVR – usually $19.99 / £24.99 / AU$39.95
You'll need both a PlayStation VR headset as well as a PS4 console, but StarBlood Arena is a fun multiplayer-focused shooter where you pilot a ship through zero-gravity arenas, shooting everything in your sights. 
Sacred 3 – PS3 – usually $14.99 / £15.99 / AU$17.95
A hack 'n' slash from the developers behind the Saints Row series, Sacred 3 lets you and up to three friends take on hoards of enemies as you fight to secure the future of Ancaria. 
Book of Unwritten Tales 2 – PS3 – usually $19.99 / £19.99 / AU$39.95
While PS4 owners get the Telltale Batman game to adventure their way through, PS3 owners have Book of Unwritten Tales 2 to enjoy. It's a point and click adventure game that riffs on popular fantasy stories from Harry Potter to Lord of the Rings. 
Uncanny Valley – PS Vita/PS4 – usually $12.99 / £11.59 / AU$21.95
Your PS Vita/PS4 crossplay game this month is Uncanny Valley, a story-focussed survival horror game where you solve mysteries in an 'isolated facility'. 'Meaningful consequences' are promised for your actions, so you have been warned.
Psycho-Pass: Mandatory Happiness – PS Vita – usually $29.99 / £34.99 / AU$54.95
We'll level with you – we hadn't heard of Psycho-Pass until it showed up on PS Plus this month. However, with happiness deemed to be mandatory right there in the title, it might be worth giving Psycho-Pass a spin. 
December 2017
December sees a mammoth title made available for PlayStation Plus members in Darksiders II: Deathinative Edition. Not the newest game, but easily one of the best to be offered for free. There are also a few other surprises this month, so read on to find out what you'll be able to play over the Christmas break.
Darksiders II: Deathinitive Edition – PS4 – usually $29.99 / £24.99 / AU$39.95
Like Zelda meets God of War, the Darksiders series places players in the shoes of one of the Four Horsemen of the Apocalypse as they set off on an incredibly epic journey. Darksiders II sees you play as Death, who embarks on a quest to prove the innocence of his brother, War, who was the protagonist of the first Darksiders game.
Kung Fu Panda: Showdown of the Legendary Legends – PS4 – usually $9.99 / £11.99 / AU$17.95
Showdown of the Legendary Legends is an action-packed brawler based on, you guessed it, the Kung Fu Panda series of animated films. Enjoy up to 4-player couch co-op. 
Xblaze Lost: Memories – PS3 – usually $39.99 / £24.99 / AU$44.95
An anime visual novel based on the BlazBlue series from Arc System Works, so you probably already know if you're into this kind of thing. If not, you play as a pink-haired heroine who must make her way through an alternate reality to save her sister.
Syberia Collection – PS3 – usually $29.99 / £24.99 / AU$44.95
An adventure series from developer Microïds, Syberia sees you play as Kate Walker, a representative of her law film that travels across Europe on an adventure she never expected. 
Forma 8 – PS Vita/PS4 – usually $9.99 / £7.99 / AU$14.95
This 'Metroidvania'-style adventure game sees you take control of a little robotic ball that enjoys killing stuff and solving environmental puzzles. Notable for its striking visual aesthetic, Forma 8 is well regarded by critics.
Wanted Corp – PS Vita – usually $11.99 / £9.49 / AU$17.95
A top-down action game where you play as intergalactic bounty hunters, Wanted Corp offers fast and furious co-op action.
All of these games will be available from December 5. Until that date you can still get your hands on November's lineup which is detailed below. Until Dawn: Rush of Blood will also be available through to January. 
November 2017
Until Dawn: Rush of Blood – PSVR – usually $19.99 /  £15.99 / AU$24.95
Looking for a horror game on PSVR? Until Dawn: Rush of Dawn is the ticket. A scary roller coaster ride through a house of horrors, Rush of Blood has you shooting targets as you compete with friends and foes for a top leaderboard spot.  
Worms Battlegrounds – PS4 – usually $24.99 / £19.99 / AU$30.95
A blast from the past, Worms Battlegrounds pits teams of wriggling, anthropomorphic invertebrates against one another in a match to the death. Just as great for multiplayer as it is for single-player, Worms Battlegrounds brings the two decades-old franchise into the modern era.   
Bound – PS4 – usually $19.99 / £15.99 / AU$29.95
Bound is a game about the power of dance. Part platformer, part crazy choreography, Bound is absolutely beautiful. 
R-Type Dimensions – PS3 – usually $9.99 / £7.99 / AU$14.95
If you've never played a bullet hell side-scrolling shooter, today's your lucky day: R-Type Dimensions is available for free this month to PlayStation Plus subscribers. 
Rag Doll Kung Fu – PS3 – usually $9.99 / £7.99 / AU$7.75
Rag Doll Kung Fu: Fists of Plastic is a PS3 system exclusive party-fighting game with a … unique look and feel. The game focuses on fun with exaggerated physics action and charming HD visuals. 
Dungeon Punks – PS Vita – usually $14.99 / £11.99 / AU$22.95
Fast-paced action RPGs are all the rage these days, and Dungeon Punks is definitely capitalizing on that trend.  
Broken Sword 5: The Serpent's Curse (Episodes 1 & 2) – PS Vita – usually $24.99 / £15.99 / AU$29.95
Broken Sword 5: The Serpent's Curse is the fifth installment in the long-running and popular point-and-click adventure series. This time around George and Nico are returning to Paris, hot on the trail of a stolen painting all while solving a murderous conspiracy. 
October 2017
Metal Gear Solid V: Phantom Pain – PS4 – (usually £24.99/ $19.99/ AU $39.95)
Amnesia: Collection – PS4 – (usually £23.99/ $29.99/ AU $42.95) 
Monster Jam Battlegrounds – PS3 – (usually £7.99/ $9.99/ AU $14.95)
Hustle Kings – PS3 and PlayStation Vita – (usually £9.99/ $9.99/ AU $19.45)
Hue – PS4 and PSVita – (usually £11.99/ $14.99/ AU $22.95)
Sky Force Anniversary – PS4 and PSVita – (usually £7.99/ $9.99/ AU $14.95) 
September 2017
inFamous: Second Son – PS4 – (usually $19.99 / £34.99 / AU$54.99)
Strike Vector Ex – PS4 – (usually $14.99 / £11.99 / AU$22.95)
Truck Racer – PS3 – (usually $9.99 / £10.99 / AU$16.95)
Handball 2016 – PS3 – (usually $19.99 / £19.99 / AU$29.95)
We Are Doomed – PS Vita – (usually $9.99 / £7.99 / AU$14.95)
Hatoful Boyfriend – PS Vita – (usually $9.99 / £7.99 / AU$14.95)
August 2017
Tokyo Jungle is the best kind of weird.July 2017
June 2017
May 2017
April 2017
March 2017
February 2017
 January 2017 
December 2016 
November 2016 
October 2016 
September 2016 
August 2016 

Read More